Nakonia (Niki) Hayes retired from public education in 2006 in Seattle, WA, after 28 years as a teacher, counselor, and principal. She was introduced to Saxon Mathematics on the Spokane Indian Reservation, pre-kindergarten-12th grades in 1991-1994 as a math teacher, then principal. Having seen the significant rise in test scores there, she recommended the Saxon curriculum in 2001 at North Beach Elementary School in Seattle. Its population was 80 percent white, upper middle-class children and most of them came to school "ready to read" due to reading in the home. However, math scores were unacceptable. The staff voted to try Saxon. State test scores in math for the 4th graders (the elementary grade tested at the time) rose in three years from 74 to 91 percent by 2004. Because writing scores were also unacceptable, a phonics-based curriculum was chosen and a journalism program started, specifically to improve grammar skills. Writing scores increased from 58 to 89 percent by 2004. Hayes left the school that year due to health issues and taught math half time until her retirement.
Certified and experienced in journalism, mathematics, guidance counseling, special education, and administration, Ms. Hayes has taught mathematics from the 6th grade through high school to students in special education, gifted education, and regular classrooms. She also worked 17 years in journalism as a news reporter, public information officer, and speech writer for legislators in Wisconsin and Texas.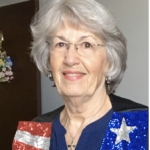 After her retirement, Ms. Hayes returned to Central Texas, where she had worked in education 19 years. After publishing her book, she began private tutoring in 2010 for K-8 in math and English. She can be contacted at nikihayes@att.net
NOTE FROM HAYES: SAXON MATH IS NOT ALIGNED TO COMMON CORE!
For authentic Saxon material, buyers should purchase books published no later than 2007, which is the Third Edition of the textbooks. The fourth editions of Algebra 1 and Algebra 2 were rewritten in 2008 by Houghton Mifflin. Saxon's philosophy was not maintained by their writers.
Houghton Mifflin also published a "Saxon" geometry textbook in 2009. John Saxon, however, had decided against writing a separate geometry textbook. He said geometry too often became a "wedge" course that separated weaker math students from stronger ones. That is, when schools place geometry between Algebra 1 and Algebra 2 courses, many students find they have forgotten Algebra 1 material during that year's hiatus and thus struggle with Algebra 2. They then believe they are "not good" in mathematics. Those students rarely continue with advanced math courses (or science, since the language of science is mathematics). His answer was to integrate geometry into Algebra 1, Algebra 2 and Advanced Mathematics textbooks so students could stay on track with algebra 1 and 2 and be prepared for more advanced coursework.
 The list of pure Saxon Math still on the market also includes Algebra ½ (pre-algebra), Advanced Math, and Calculus.
Since the Common Core standards were published in 2009, the content of Saxon textbooks published prior to that year CANNOT POSSIBLY BE ALIGNED WITH COMMON CORE. For example, Grades 3-8 by Stephen Hake, last published in 2007, are NOT aligned with Common Core which was published in 2009. Supplemental materials which are aligned with Common Core are offered, however, by Houghton Mifflin for teachers to incorporate with lessons if they choose to do so. This allows the publisher to say Saxon Math is "aligned" with Common Core. Parents should check with teachers to see if those materials are being used. 
Saxon Homeschool content (between the covers) is also not aligned with Common Core.
With seven million Saxon textbooks in circulation by 2004 when the company was sold, many earlier editions are available from Internet vendors. Saxon is used by half a million homeschooling students per year according to Houghton Mifflin, so book stores and web sites that cater to homeschooling families are good sources for assessment and teaching materials.